Welcome to Inkdroppers
We are proud to be your one stop shop for all of your promotional and graphic design needs. We can take your concept every step of the way from designing a great graphic to branding your company and getting you recognized. The best part is, we can help you do all of this better, faster, and cheaper than the competition!

Please browse a couple of our product offering catalogs and then contact us to let us know how we can help you.
Product Catalogs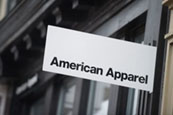 Have your own items?
These catalogs are just the beginning.
Why not have your imagery added to some quality American Apparel® merchandise via their
wholesale catalog
?